Banfield Foundation® grant programs
Learn more about the Banfield Foundation's grant opportunities for nonprofit organizations
Banfield Foundation grant programs support animal welfare organizations working to provide veterinary care, shelter and disaster relief to pets in need. All applicants must be nonprofit organizations with proof of 501(c)(3) status and running programs that deliver assistance to pets and their owners living in the United States.
If you have questions or want more information, please contact us at [email protected] or call 360-784-7866.
Giving back to the animal welfare community
---
Disaster Relief Grants
We are here to help our nonprofit partners assist pets in need when — not if — the next disaster strikes. Disaster Relief Grants provide financial support to nonprofit animal organizations and local/state government agencies whose communities have suffered the impact of natural or other disasters.
Veterinary Medical Equipment Grants
We understand the importance of effective medical equipment in providing the best care for owned and adoptable pets. Veterinary Medical Equipment Grants provide financial support to nonprofit animal organizations and local/state government agencies to purchase veterinary medical equipment for on-site animal shelter veterinary clinics, low-cost veterinary practices, mobile veterinary units, disaster relief vehicles, etc.
Community Care Grants
Helping to provide affordable and accessible veterinary care, Community Care Grants provide funding and medical supplies to nonprofit organizations and local/state government agencies that deliver veterinary care to owned pets through on-site, mobile, or pop-up clinics.
Applications are accepted quarterly in January, April, July, and October and awards are announced the following month.
Safer Together® Grants
Assisting pets, and their people, affected by domestic violence is a cause close to our hearts and Safer Together® Grants help to keep the whole family together as they seek safety. Grants provide funding for veterinary care, temporary boarding, behavior training and funding of dedicated animal care positions in support of pets of domestic violence victims. Funding can be awarded to the domestic violence shelter or to a nonprofit housing the pets which has a formal established relationship with at least one nonprofit domestic violence shelter.
Applications are accepted in March and September and awards are announced the following month.
Care Knows No Boundaries® Grants
Our Care Knows No Boundaries (CKNB)® grants enable veterinarians and certified veterinary technicians to remove the geographic barriers that keep pets from receiving much-needed care. Any veterinarian or certified veterinary technician within any Mars business segment in the United States is eligible to apply for funding to assist with travel expenses in the form of a CKNB grant. This grant enables global volunteer work that supports Mars Petcare's purpose of A Better World for Pets.
HOPE Funds
HOPE Funds program offers financial assistance for income-qualified pet owners whose pet is suffering from an immediately life-threatening condition. You do not need to be an existing Banfield Pet Hospital® client to apply for HOPE Funds, but treatment and the application process will need to be done at a Banfield Pet Hospital. Due to the high demand for assistance, not everyone who applies for HOPE Funds will be approved, and the entire cost of your pet's treatment will not be covered. All applications submitted must be reviewed for both medical and financial eligibility.
Please contact your local Banfield Pet Hospital for more information and eligibility.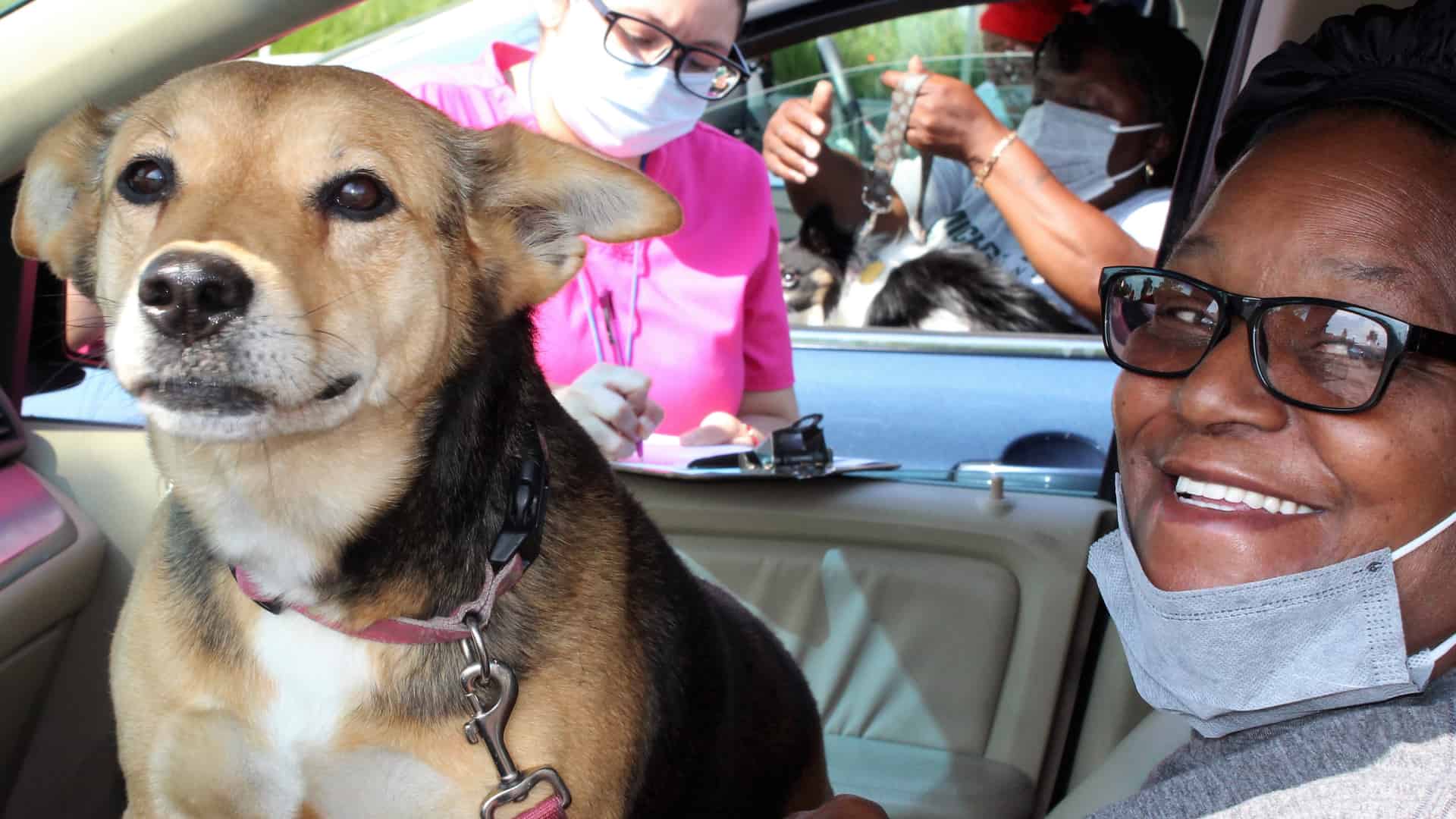 Resources for individual pet owners in need
While the Banfield Foundation does not provide direct support to individual pet owners, we want to provide information about other nonprofit organizations that do. If you are a pet owner struggling to find veterinary care and pet food resources, please see our list of national veterinary care resources and local resources by state.
Donate now
Help our efforts to provide veterinary care for pets in need, critical medical equipment for shelter and rescue organizations, shelter and disaster relief, resources for survivors of domestic abuse to transition to safety with their pets, and more.
All donations are 100% tax deductible.
Donate to the Banfield Foundation